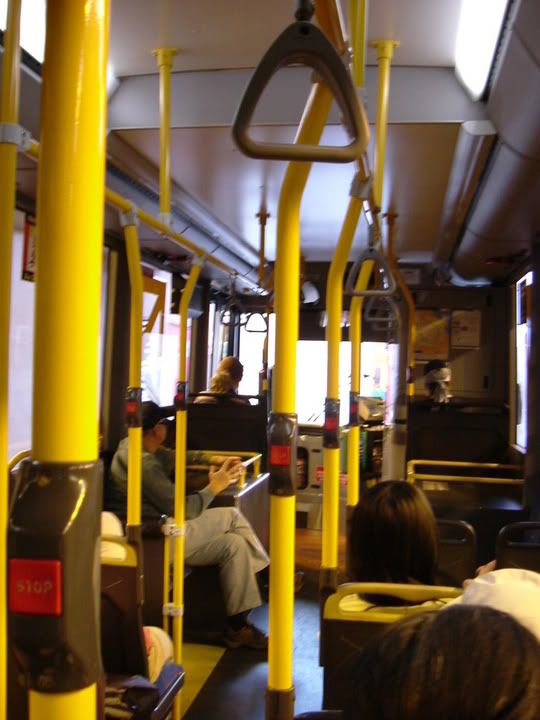 Picture taken on the bus...nice,comfortable,efficient and friendly bus driver!!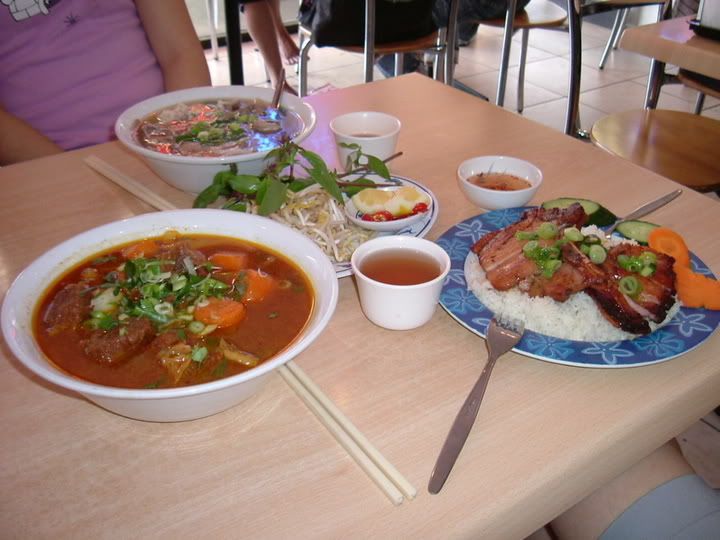 [From Left]Vietnamese & French Style Beef Rice Noodle
Vietnamese Beef Noodle
Vietnamese Pork Chop Rice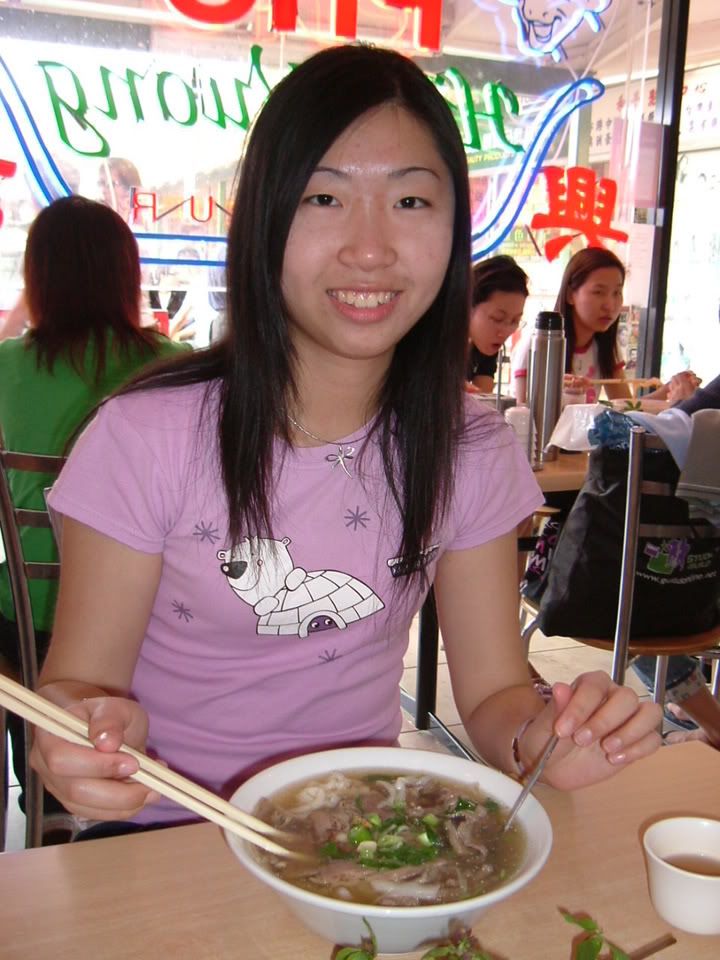 Angeline....my coursemate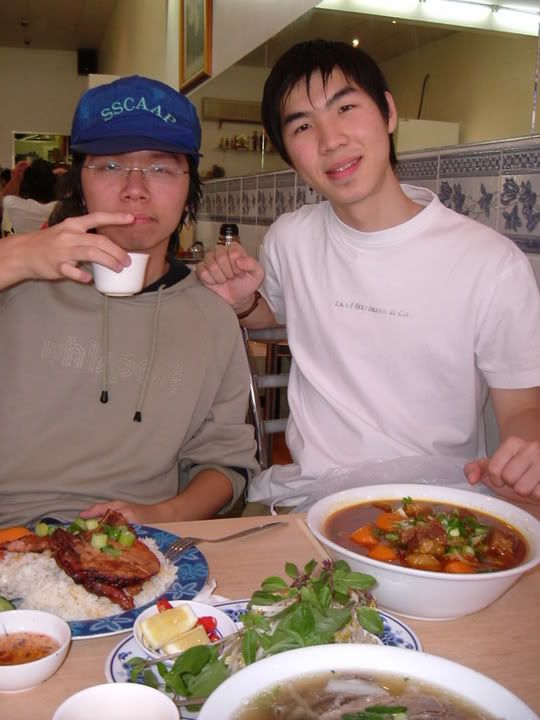 Jing Zhong & I...Nice pic huh?

This Monday(26 Sept) was a special day for me coz finally i had a chance to go to a place called SunnyBank, which is 30mins from Brisbane CBD. 2 of my Malaysian friends brought me along, thx to them! Today was also my 1st day of the mid sem break,so i decided to get myself relaxed as 2 days before...P/S Am I too lazy? :p
That place is juz like an Asian town, bigger than the China Town in city. Lots of Taiwanese, Chinese, Vietnamese, Korean...mostly Asians...We had our lunch in a Vietnamese Restaurant. The waiter should be a Vietnamese and he used PDA to jot down our order.....WHAT?PDA? Yea...its so high tech until even a small restaurant also using PDA in ordering food. Cool huh....No words can describe how delicious the food were...really nice! We managed to buy lots of chinese food like Wantan Mee, Spring rolls,Bah Kut Teh's ingredients and others. I somehow saw You Cha Kuai....haha! But i didn't buy as its too oily....
I told myself that i must come here next time when i have free time...hehe...till then...cya!